Receive more information about products in 3 easy steps
1. Click on a product to view more information about the product. If you want to receive more information about this product press the "ADD TO INFO REQUEST" button. It is possible to add more products to this Info Request List.

2. Go to the Info Request List page by clicking on the "INFO REQUEST LIST" button in the top right of the page. Here you will find all the products which you added to request more information about the products. Click to "Proceed to Customer Details" button.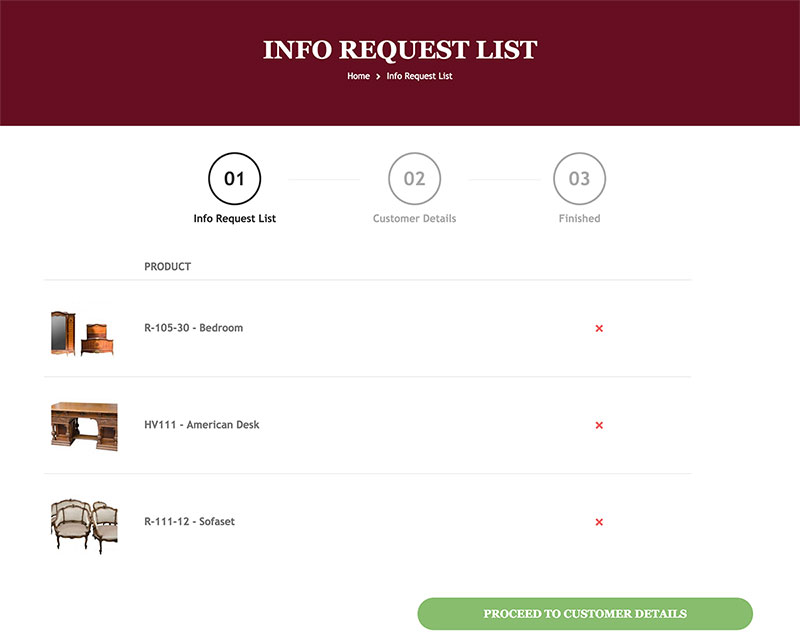 3. Fill the form with all your details. When you are ready, click on the "SEND REQUEST LIST" button. Your request will be reviewed and you will receive an answer within two or three working days.